Current Makeup Favourites | October 2018
I was inspired by a makeup tutorial from one of my favourite YouTubers Alex Garza, it was a dramatic berry look and was just the beauty inspiration I needed to start playing around with my darker eye shadows. You can see her makeup tutorial here.
Here is my interpretation of this look using all of my current favourite beauty products.
This primer is ideal for oily skin with large pores. It has a flesh tone colour so I think it also helps to even out my skin discolouration. I love this as a base for any of my foundations, it creates a smooth surface for all my face products to grab on to for all day wear that won't smudge off.
If you are looking for a full coverage foundation that won't dry your skin out, look no further. This luxurious, luminous, high coverage foundation will even your skin tone with one layer and stay with you all day. I love the range of colours and wear Tawny when I have been doing some self tanning. This foundation has been high on my favourites list for over a year now.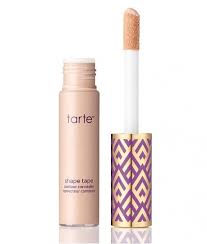 You will see a theme here with my complexion products, I love full coverage and long wear. I wear Natural Beige which works well for me to brighten and conceal my under eye. I know using full coverage products under my eyes will make some of my fine lines more visible but I am willing to have them show a little more to have my under eye appear more bright. Just consider that when purchasing full coverage concealers.
There is so much to love about this palette, I have used every colour in this collection in so many combinations over the last few months. There are mattes and shimmers in both, highlight and bronze which is genius and makes this palette so versatile. I currently love highlighting and setting my concealer with Enhance and digging into Crown to contour and bronze.
A full defined brow frames your face and draws so much attention to your eyes. While this makeup step sometimes feels tedious, I believe this product and its included brush makes it pretty snappy to get done. I trace my shape and then blend the product into the brow hairs. Again, this product also impresses me with its staying power, lasting through whatever the day throws at me.
Fun! That is the best way to describe this palette. Everyday when I open it up I think "what kind of look would I like to create today". You have a little bit of every colour family in this palette which literally makes the combinations and looks you could create, endless. The pigments are strong, true to Jaclyn Hill's love of colour and her desire to blend until she can't move her hand. I am so glad Ulta is now carrying this collection of products, making it a little more accessible for us Canadian beauty lovers.
Its matte jet black, glides on creamy and stays all day. Practice and a steady hand required but worth the effort for the end result of a wing you can be proud of.
I have worn this mascara since I was in high school, I stocked it in my pro makeup kit and it continues to be the foundation of comparison for any new mascara I try. Do a little internet research on this product and you will learn, I am not the only beauty expert in love with this product. It lifts and thickens my lashes, does not flake off throughout the day and I can build it for an extreme dramatic look if I want. It is a staple in my make bag over and over again.
This lip liner is creamy which makes it a dream to apply. I love the colour Ravishing, a little darker than the nude Beach Babe lipstick I pair it with but because of the liners creamy formula, I like how they blend a little when I smooth my lips together.
First can we talk about how smart the case is on this lipstick! There is a mirror in the lid, I am done, sign me up! The mirror in the lid makes touching up my pout easy to do, on the go anywhere. I currently love pairing the colour Beach Babe with my Ravishing lip liner for an over lined nude lip look and the formula is creamy so my lips always look healthy.
A glitter for the glitter loving woman, you get so much sparkle in this product. I would say this glitter changed the glitter game for me, with a little dab you get colour, shine and sparkle. Glitter can sometimes be challenging to work with, flying all over your face and all the other makeup you are working with at that time. This formula sticks to your skin well and stays put. I love this glitter so much I have to wear it throughout the year and have been known to get creative and take its application beyond my eyes.
I normally apply my makeup around 7am each day and this setting spray keeps me looking good until I wash my face around 8pm at night. I use to think setting spray was a step I didn't need in my makeup routine but it truly makes a difference in the way your makeup wears throughout the day. Try it for yourself and see, you will not be able to go back. I have tried a handful of setting sprays and this one is in the lead for its performance and because of the span of the mister.
I truly hope this makeup chat was helpful and inspiring. You can shop any of these products by just clicking on their titles. Please comment below with your favourite beauty products.
I love you!
xoxo
Audrey